Diploma in Nautical Science (IMU)
DNS (Diploma in Nautical Science) is a one year residential diploma course leading to 3 year B.Sc. Nautical Science after 18 months of sea service and also leading to 2nd Mate Foreign going Certificate of Competency (CoC) awarded by the Ministry of Shipping, Government of India, enabling the cadets to become Navigating officers on board Merchant Navy Ships anywhere in the world. DNS Merchant Navy is top-rated in India among students who want to join the merchant navy's nautical section. The training equips a Class XII graduate for a successful career as a qualified Deck Officer.
Admission to DNS is based on merit list or entrance exam. IMU campuses and affiliated colleges and institutes give admission after counseling and choose students on the basis of merit list prepared by the IMU based on an Online Common Entrance Test called IMU-CET. A sponsorship from a Shipping company is also mandatory for admission to this course. This course emphasizes the skills required to navigate and operate maritime vehicles properly. Its coursework is a well-balanced blend of academic and practical education, and it often lasts a year. It prepares candidates to become proficient deck officers by introducing the fundamental aspects of nautical science.
Enquiry for Merchant Navy Courses
Why Choose Diploma Nautical Science?
Due to the scope of the world's seas and oceans, trading with merchant vessels to export and import goods and services is an ancient business. Therefore, applicants with a background in maritime studies are in high demand.
Candidates interested in marine studies should enroll in the course, and those who complete it will be prepared to work as captains or navigation officers on merchant ships. It provides students with an in-depth understanding of navigation and ship operations and opportunities for career advancement.
A career in academic nautical science necessitates a high level of knowledge and skills in navigation, seamanship, cargo handling, and ship operations. To take on the exceedingly rigorous duty of a Navigating Officer onboard a modern commerce ship, an officer must have a very high level of discipline and general progress in non-academic areas.
This program focuses on basics of Physics, Mathematics, Information technology and nautical knowledge. The DNS Course is designed to cover all major topics related to the Shipping industry and includes topics such as Navigation's, Ship Maintenance, and Cargo Operations etc. Students get to learn both theoretical and practical aspects of Nautical Technology in this course. After completing this course candidates can train onboard with their sponsoring company and gain sea service experience. After relevant years of sea service and passing required examinations one can rise up in ranks.
Duration: 1 Year
Approved by: Director General of Shipping, Govt. of India
Affiliated to: Annamalai University, Tamil Nadu
Placement: After the completion of the Course Candidate will be provided the Onboard Training for the Structured Ship Board Training.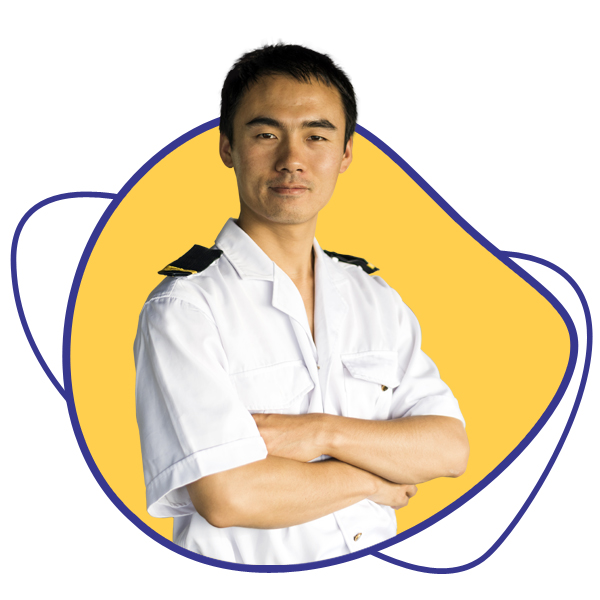 Eligibility Criteria
Passed 10+2 with an average Mark of 60% in Physics, Chemistry, Mathematics (or) B.sc in Physics, Chemistry, Mathematics or Electronic with Physics as individual subject in one of the years with an average of not less than 55% marks in the final Year. (or) BE (or) B.Tech Degree.
50% Marks in English either in 10th or 12th.
Boys and girls can apply
Age limit: Below 25 years at a time of commencement of course.
Passport: It is mandatory to have passport at the time of course commencement.
Medical Standard
Candidates should be Physically Fit for Sea Service under DGS norms
Vision 6/6in Each eye. (Eye Glass is Not Permitted)
No Colour Blindness
Nautical Science Diploma Skills That Make You Stand Out
Candidates should have excellent teamwork and communication skills and excellent organizational skills.
Career Opportunities
The Course is One Years Residential Programme and structured into Two Academic semesters.
Students have to apply for CDC by their own at the end of the course.
During the course the attendance has to be maintained by the student as per DGS.
Commencement Date/ Month (Jul/Aug 2024) may be changed by the Management with or without notice.
A Diploma in Nautical Science can be a rewarding career for graduates since it prepares them for engaging and successful careers in departments that are willing to learn about and study the vast array of naval ships and vessels. At the College of Maritime Studies, we aim to offer our students the most industry-relevant and wide variety of programs.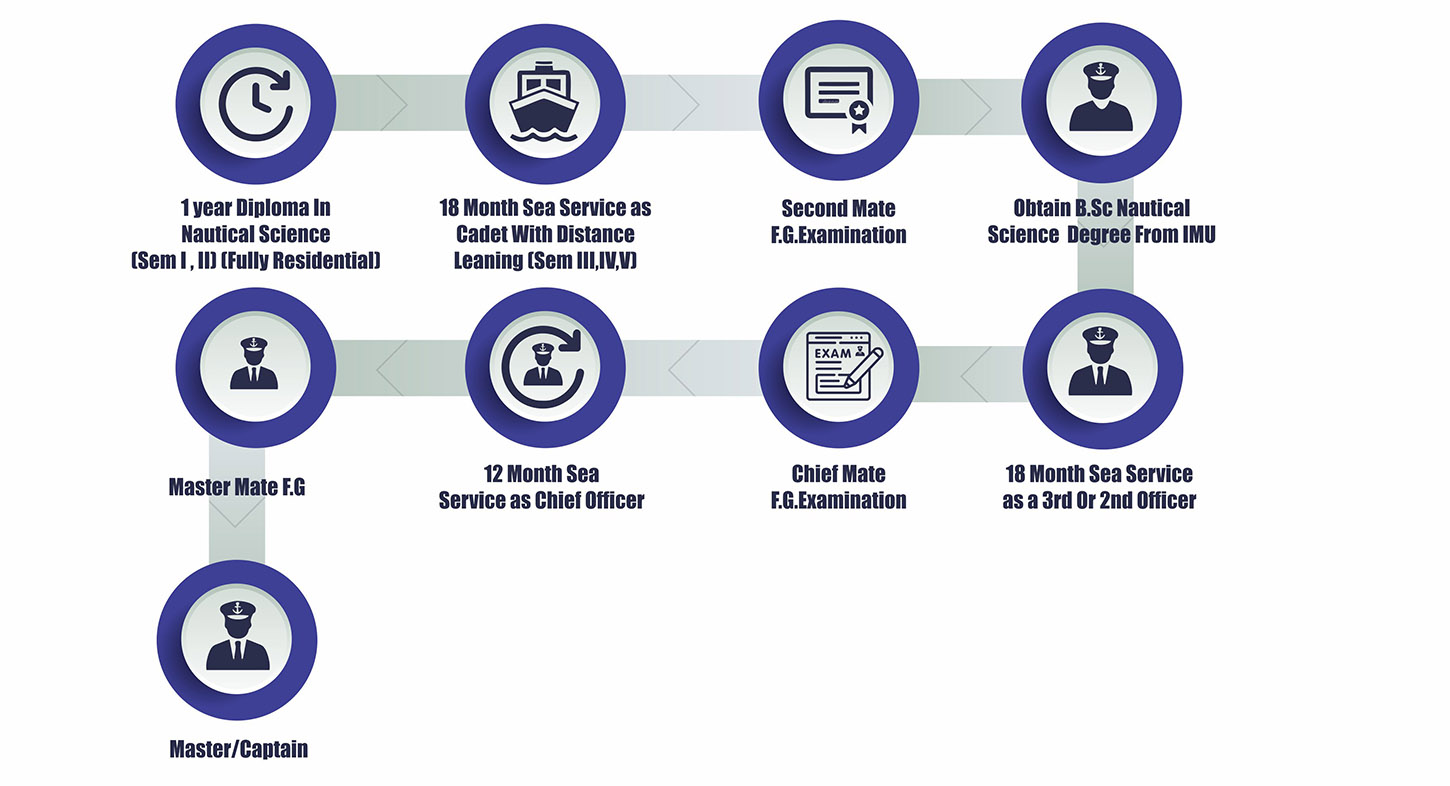 Note: ALL THE MARITIME COURSES WILL BE CONDUCTED AT THE RESPECTIVE DG SHIPPING GOVT OF INDIA APPROVED INSTITUTE.